Mr. Mehdi from Iran trust YT wet cutting diamond saw blades for granite and marble (1)
Categories: Iran
Stars: 3Stars
Visit:

-
Release time: 2015-01-17 22:46:00
In 2014 April, Mr. Mehdi gave a banquet in Isfahan Abbasi Hotel to treat his friends who came from China Hubei YinTian marketing team. Having gained huge success of 3 year's cooperation, Mr. Mehdi trust our team and our wet cutting diamond saw blades for granite and marble very much. With the support of HuBei YinTian company, Mehdi quickly expanded his stone tool market in Iran, 2 to 3 newly opened tool stores one year. And the expansion rate comes as an average of 78% per year.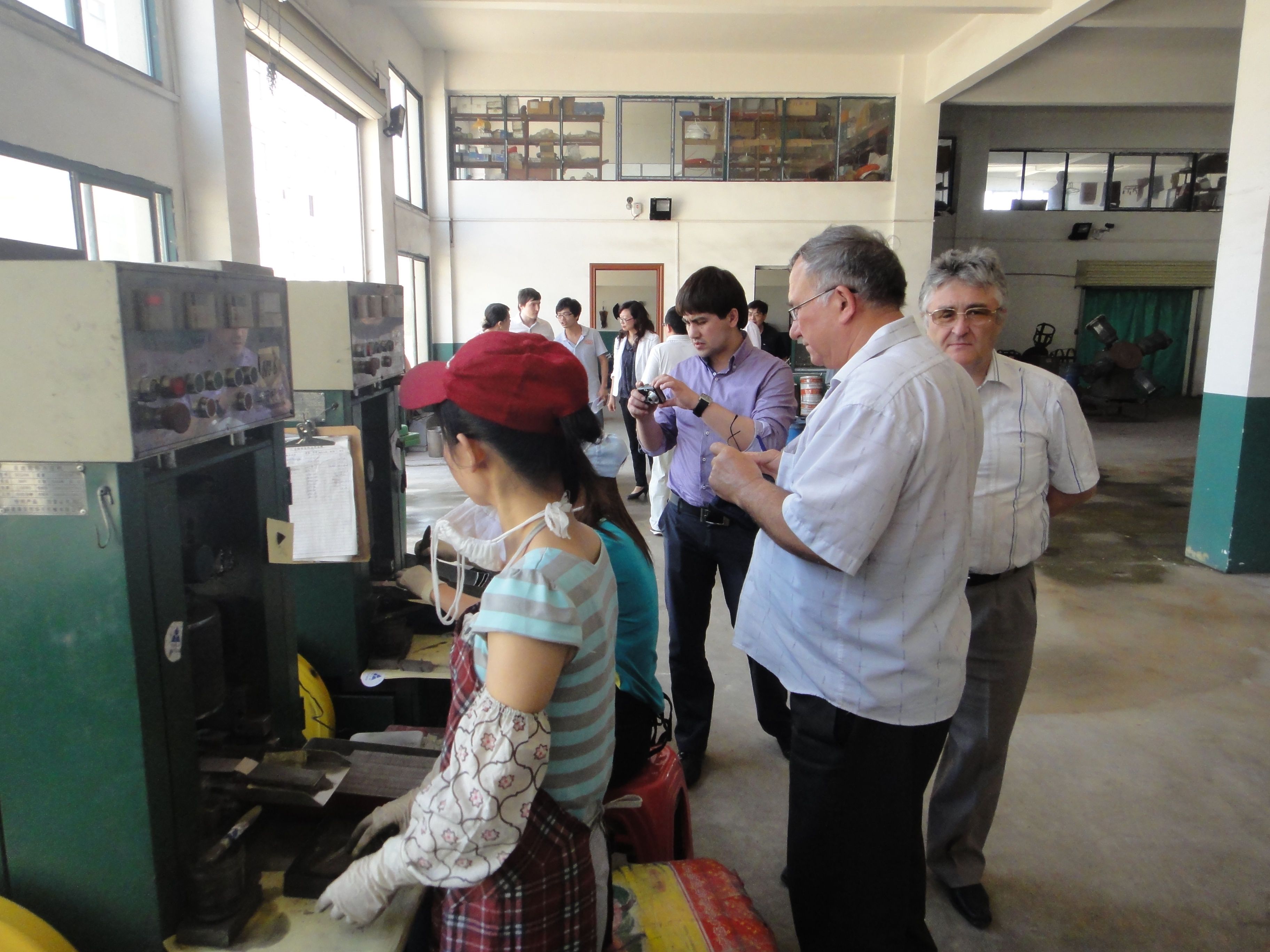 By the end of 2011, Mr. Mehdi, a professional distributor of diamond tools in Isfahan Iran, google to find us, and asked all the information on the wet cutting diamond saw blades for granite and marble. In 2012 March, because of the invite of YinTian, Mehdi went to Xiamen to participate in the international stone exhibition. Our team met Mehdi the first time, and we talk about packing of the products, transportation, payment, and the continuous cooperation. He bought 5 pieces of wet cutting diamond saw blades for granite to test out. In April, as soon as the output of test report, he placed an order to buy 400 pieces ofwet cutting diamond saw blades for granite.
YinTian have specialized in manufacturing diamond tools for 18 years, hoping supply best diamond tools to every customers. If you are interested in our products or would like to be business partner with us, do not hesitate to contact us, through email, skype, or online customer service in your convenience. We will reply for you within 12 hours.
E-mail: yt@bestdiamondsawblade.com

Skype: ytdiamondtools
Tel: +8618818219332