How to choose the most suitable manufacturer of diamond saw blades for stone to you ?
Categories: Yintian News
Stars: 3Stars
Visit:

-
Release time: 2015-01-04 21:39:00
When it comes to how to choose manufacturer of diamond saw blades for stone, there must be a lot of names of suppliers around the world flash in your minds. If you are a professional dealer and buy diamond circular saw blade frequently, you will find that each manufacturers claims that they represent best quality and best price as well. However, how to choose a good diamond saw blades for stone manufacturers which can fit your company and area?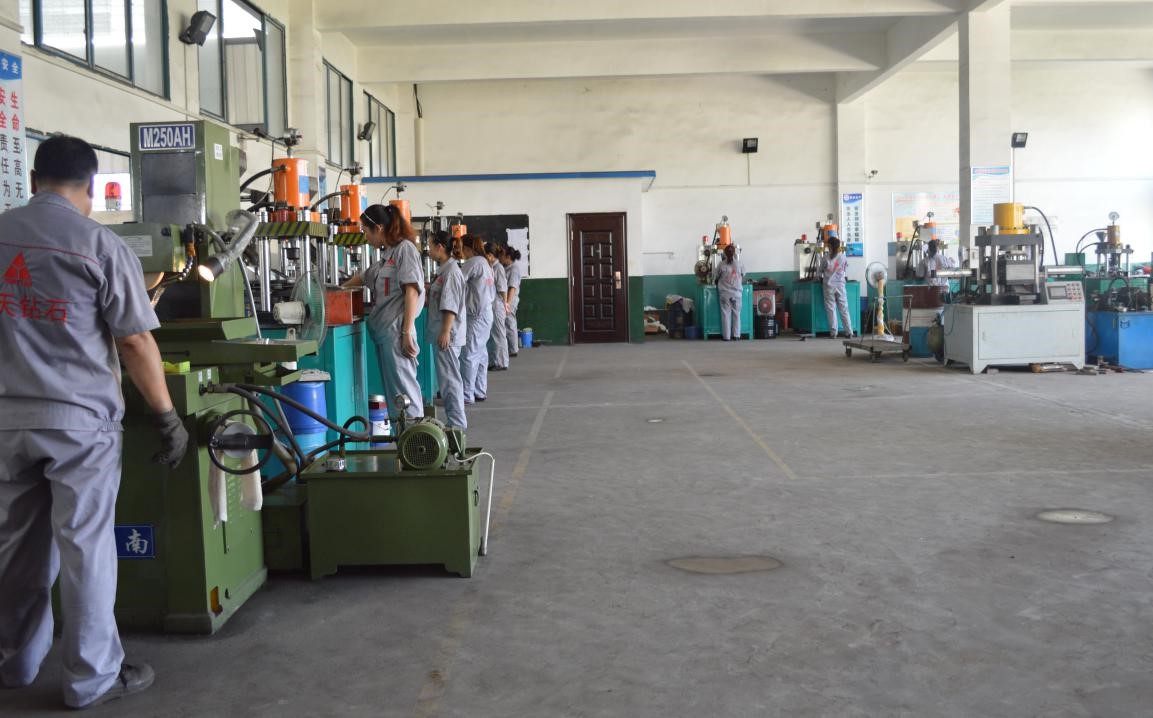 In fact, you can evaluate the supplier based on the following aspects:
In the first place, please concern about the scale of this supplier, such as the covering area, the number of factories and workshop. Whether it has its own production plant and professional production line? And based on it, the point is the produce capabilities. How many pieces of diamond circular saw blades have they made every year? Yintian produce 10000000 pieces diamond saw blades for stone last year.
Secondly, the factor is the ability of R & D. Are there unique formulation process for diamond segments? Whether in sharpness and lifelong to find an optimal balance point? Is there a professional R & D team of engineers? The cutting effect for diamond saw blade for stone depends on the sharpness and durability, which decided by the formula..
Finally, if possible, preferably before the test orders, you can learn more about the product welding process, quality control system, delivery packaging and logistics and etc of these manufacturers. If there is no perfect production quality control system, the production out of the diamond saw blade for stone cutting effect can be imagined.
YinTian have specialized in manufacturing diamond tools for 17 years, hoping supply best diamond tools to every customers. If you are interested in our products or would like to be business partner with us, do not hesitate to contact our online customer service.
E-mail: yt@bestdiamondsawblade.com

Skype: ytdiamondtools

Tel: +8618818219332