Why does Shandong granite manufacture company crazy about Yintian?
Categories: Yintian News
Stars: 3Stars
Visit:

-
Release time: 2013-12-27 21:05:00
Why does Shandong granite manufacture company crazy about Yintian?
TAG:Zhejiang red rose granite Hubei Yintian diamond saw blade diamond saw blade for granite

Zhejiang Ningbo Xingda Stone Factory recently take in a collection of granite stone raw material . Their diamond saw blades was supplied by a supplier from Qingdao ,but the quality is not stable ,also some trouble with the delivery .The manager Li tried to find new supplier from the internet , he got some information that Hubei Yintian of the 17-year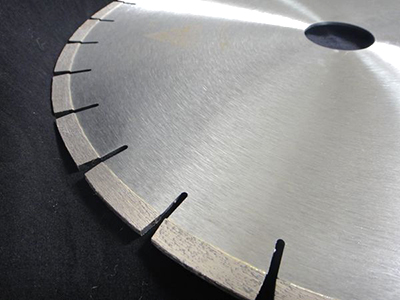 The lifespan of diamond blades has always been the focus of many stone factories .The Balance Point of YTD-350*12 make its sharpness and abrasion resistance to a limit point after times of tests ,its abrasion resistance is especially suitable for cutting soft granite slab.According to customers` feedbacks ,the lifespan of this kind of diamond blade could be amazing 500㎡,an average 20% longer life than the same price product ,It is popular with Guangxi stone factories , the market share increased again and again.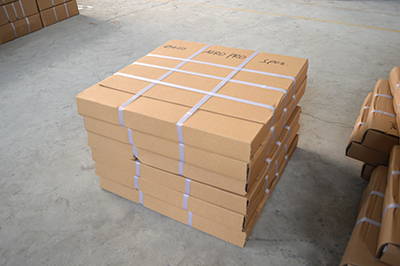 The next day ,Li was called by Yintian Sales Department ,salesman told him that 200pcs Sharp King diamond saw blades has been dispatched and will be arrived in 3-5 days .Li was so happy with its plenty of stock and immediate supply .The goods were sent by HUAYU Express ,Yintian bore the fright of 400 yuan. 5 days latter ,Li wa called again by Yintian ,he showed them his happy and satisfactory toward the good packing and super service .

If you are interested in our products or would like to be business partner with us ,do not hesitate to contact our online customer service or call us on 0711-2857733. Hubei Yintian-----balance point formula,cutting more and better.

| | |
| --- | --- |
| | Ordering online ,saves your money ,Hubei Yintian has no agent in China ,all of our products are directly sold ,no intermediate to expands your costs,Directly online purchase ensures high level service & cost efficiency. |
| | Our factory price includes logistic costs .We have longterm express and logistic,goods delivered at 2 o`clock every afternoon. |
| | If you pay a 50% deposit when you make the order and pay the rest 50% after the shipment ,its your support to us ,your prompt payment saved our costs ,that`s the reason why we remain a low price but top quality .Let`s join us and save costs together! |
| | | |
| --- | --- | --- |
| | | |
| QC system being responsible for each piece. | We cooperate smily | Hard working &happy life |
【Related stories】
>The sharpest diamond saw blade in Shanghai--Yintian made
>Hubei Yintian diamond saw blade ,the products export to Brazil is on manufacturing
>Wanting the sharpest diamond saw blade?Choose Yintian !
>Why is Yintian the first choice of Guangxi black granite manufacture company?

------ Editor in charge:Hubei Yintian-01
property of copyright:
http://www.ytdtool.com(Hubei Yintian )
reproduced, please,indicate the source!