Hebei Cihe Stone Factory falls in love with Hubei Yintian diamond saw blade for marble
Categories: Yintian News
Stars: 3Stars
Visit:

-
Release time: 2013-12-30 19:35:00
Hebei Cihe Stone Factory falls in love with Hubei Yintian diamond saw blade for marble
TRG:Hubei Yintian diamond saw blade diamond saw blade for marble Cihe
In 9th 2013,the sales department of Hubei Yintian received the order of 350mm diamond saw blade for marble from Cihe Hebei,the order included 100 pcs of blades and sets of segments for marble, total value 20,000 yuan .
That customer got some information from internet 3 months ago ,the service online recommended to him the YTM-350-12,one of the main product of Yintian .After a week`s communication ,the customer decided to give a test ,so he ordered 5 pcs ,and the testing result was so good ,he bought another 20 for stability test .He highly recognised the product ,and made the deal at the begining of September .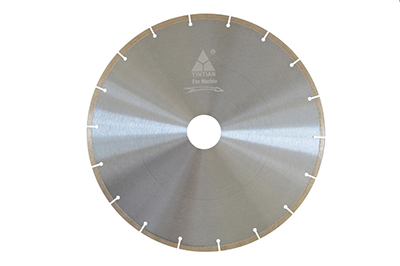 After knew the dependable quality of diamond saw blade made by Hubei Yintian ,Shen tried to seek for its information from the internet ,and he chose YT-S350-12 after detailed introduction from its service online.
The abrasion resistance shows mostly the quality of diamond saw blade.Its lifespan has a direct influence upon working efficiency and customers` benefit .So it is important for diamond saw blade to be durable .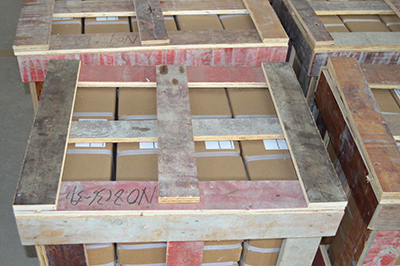 Mr.shen made the order a few das latter .The advanced payment was received at 11:30,and 5 hours latter the goods are ready .,then Shen payed all the rest bills .The last day, the good was delivered ,and arrived at the 5th day .Mr. Shen showed his satisfaction .
If you are doubt or interested in our products,please feel free to contact our online service ,or call us on 0711---2757733.Hubei Yintian,balance point formula ,cutting more and better.

| | |
| --- | --- |
| | Ordering online ,saves your money ,Hubei Yintian has no agent in China ,all of our products are directly sold ,no intermediate to expands your costs,Directly online purchase ensures high level service & cost efficiency. |
| | Our factory price includes logistic costs .We have longterm express and logistic,goods delivered at 2 o`clock every afternoon. |
| | If you pay a 50% deposit when you make the order and pay the rest 50% after the shipment ,its your support to us ,your prompt payment saved our costs ,that`s the reason why we remain a low price but top quality .Let`s join us and save costs together! |
| | | |
| --- | --- | --- |
| | | |
| QC system being responsible for each piece. | We cooperate smily | Hard working &happy life |
【Related stories】
>Why does Shandong granite manufacture company crazy about Yintian?
>Hubei Yintian diamond saw blade ,the products export to Brazil is on manufacturing
>Why is Yintian the first choice of Guangxi black granite manufacture company?
> It was Hubei Yintian who made the sharpest diamond saw blades for Yunfu Guangdong

------ Editor in charge:Hubei Yintian-01 property of copyright:
http://www.ytdtool.com(Hubei Yintian )
reproduced, please,indicate the source!