The Global Market of Diamond Tools is Enlarging Greatly
Categories: Yintian News
Stars: 3Stars
Visit:

-
Release time: 2014-08-27 16:39:00
The industrial innovation of the diamond tools is completed fundamentally, the concentration of the industry is low at home. At present, both China and Korea have become the bases for manufacturing diamond tools, and the developed countries still remain a little top capacity, take American for example, 40-50% of the imported are the products manufactured in China.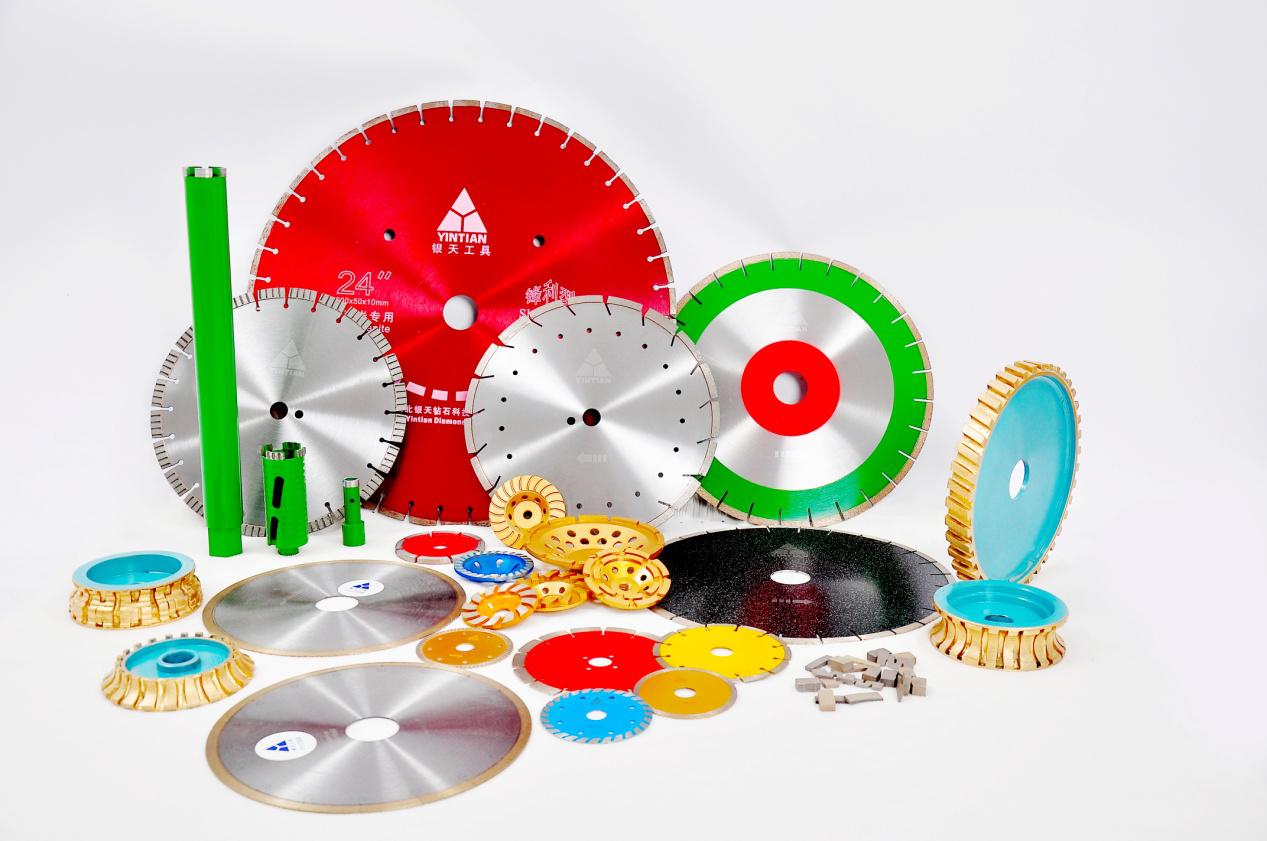 There are lots of small-scaled companies for processing at the base of producing stone materials, they only manufacture a few sorts of products, and there is always a big difference comparing with the large-scaled enterprises. With the upgrading of the categories of the diamond tools and the regressing of the gross profit rate, the whole industry will trend to be integrated.
For the business of diamond tools is of the emerging industry, the traditional diamond tools will be replaced greatly, take the field of ceramics for example, since the year before the last, It has began to apply diamond tools in the step of coarse grinding for manufacturing ceramics, one group of production lines for manufacturing ceramics costs 2 million on average. At present, about 2000 production lines remain to not be upgraded completely, since there are still scratch problems to be resolved in both the steps of accurate grinding and fine grinding, the soft grinding tools are remained to be used, if the traditional diamond tools are replaced completely, the cost of diamond tools consumed in manufacturing ceramics will be doubled.
In the past two years, the diamond tools are used in grinding the wall surface and ground surface. The technology abroad is advanced, but it just start at home. In a word, as the existing fields of applications are popular more and more, and new applications are developed gradually, the market of diamond tools will be enlarged greatly.
YinTian have specialized in manufacturing diamond tools for 17 years, hoping supply best diamond tools to every customers. If you are interested in our products or would like to be business partner with us, do not hesitate to contact our online customer service.
E-mail: yt@bestdiamondsawblade.com
Skype: ytdiamondtools
Tel: +8618818219332