To Know Of The Diamond Circle Saw Blade For Stone
Categories: Yintian News
Stars: 3Stars
Visit:

-
Release time: 2014-11-21 15:53:00
The mention of diamond circle saw blade for stone, I think, most common people in life are not know where does it can be used. In fact it should be said that the application of this blade in daily life is also very extensive. And it has many connection to our daily life, we can't live without it. So what is the diamond circle saw blade for stone? Let us get know of it together.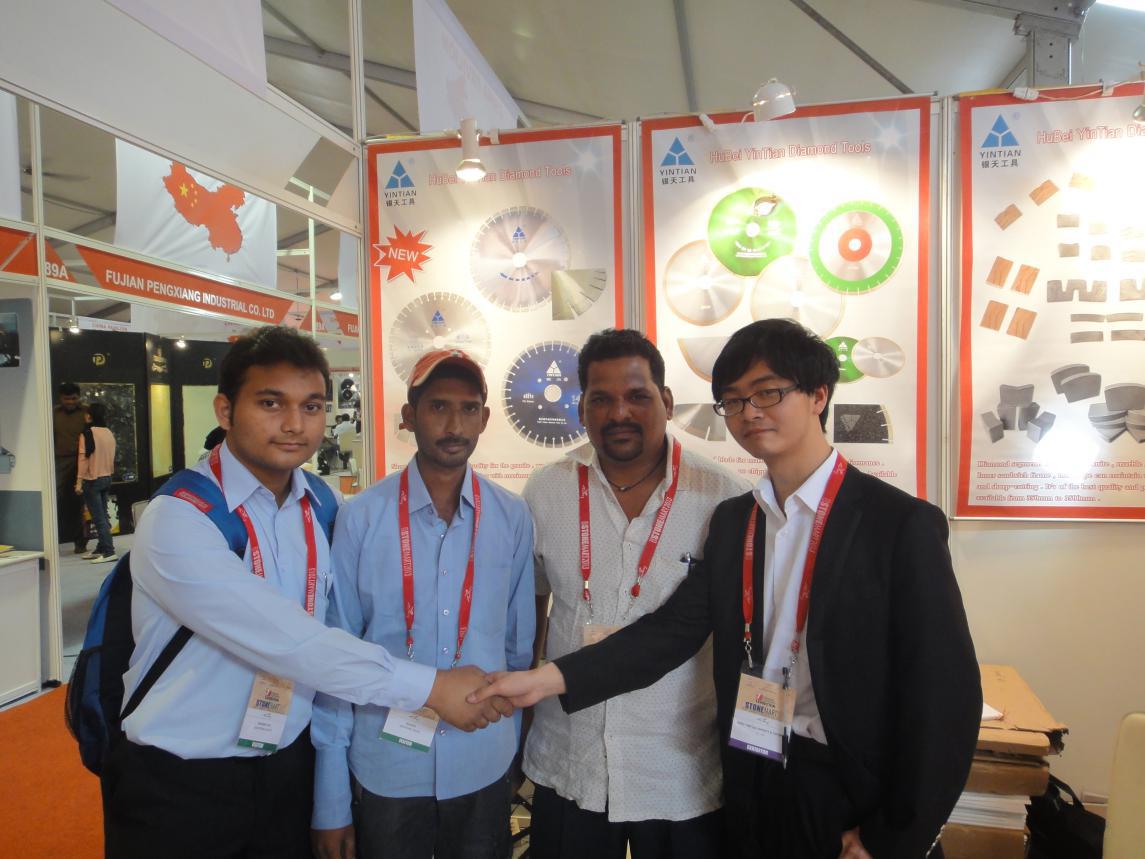 Diamond circle saw blade for stone is a tool to cut stone, including granite, marble, basalt and other man-made stone. Actually, the diamond saw blades includes many kinds of blades applied to cut different kinds of material, stone is one of them. And we can see diamond saw blades for stone in all of stone factories, which are needed in the whole processing course. So it can be said that its application in daily life is very wide, according to the different particle size, concentration, also can make the the blades to play a greater role, and the blade is in fact made by the segments and the metal matrix together.
The above is the simple introduction of diamond circle saw blade for stone. We hope it can help more friends to deepen the cognition of the it.
YinTian have specialized in manufacturing diamond circular saw blades for stone for 17 years, hoping supply best diamond tools to every customers. If you are interested in our products or would like to be business partner with us, do not hesitate to contact our online customer service.
E-mail: yt@bestdiamondsawblade.com
Skype: ytdiamondtools
Tel: +8618818219332