The Middle East Customers Like to Choose YinTian Diamond Saw blades
Categories: Yintian News
Stars: 3Stars
Visit:

-
Release time: 2014-09-12 13:44:00
The Yiwu county where is located in Jinhua city Zhejiang province is world-famous for wholesaling commodity. There are a lot of foreign merchants who do business in this place, Mr. Abba who come from Yemen of Middle East meet Mr. Wu, the partner of YinTian company, in Yiwu, and Mr. Abba ordered 100 pieces diamond saw blade for granite from YinTian company.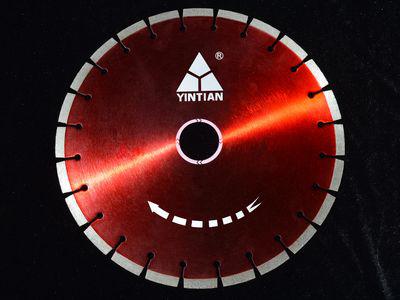 The working life of diamond saw blades is the focus that every purchaser concerns. The type of our diamond saw blades for granite adopts balance point formula, to ensure both of the sharpness and the durableness reach the ultimate point, and it is most suitable for cutting harder granite stones, according to the customers' feedback. The working life of this type of the diamond saw blade for granite can achieve the amazing 500 square meters at most, which is longer than that of other products with same price by 20%, so lots of middle-east customers are all fond of it and the market shares increase more and more.
For there were sufficient diamond saw blade for granite in store in YinTian company, the goods that Mr. Abba wanted were just delivered to Yiwu county one day after he ordered, and there was a way about 630KM to go, the manufacturer helped to pay for the charge of 1.4 RMB per blade, and finally, the goods arrived to the destination through 3 days. Our department of after-sale called Mr. Wu to confirm the delivery, the customer was satisfied with the service offered by both the manufacturer and the dealer.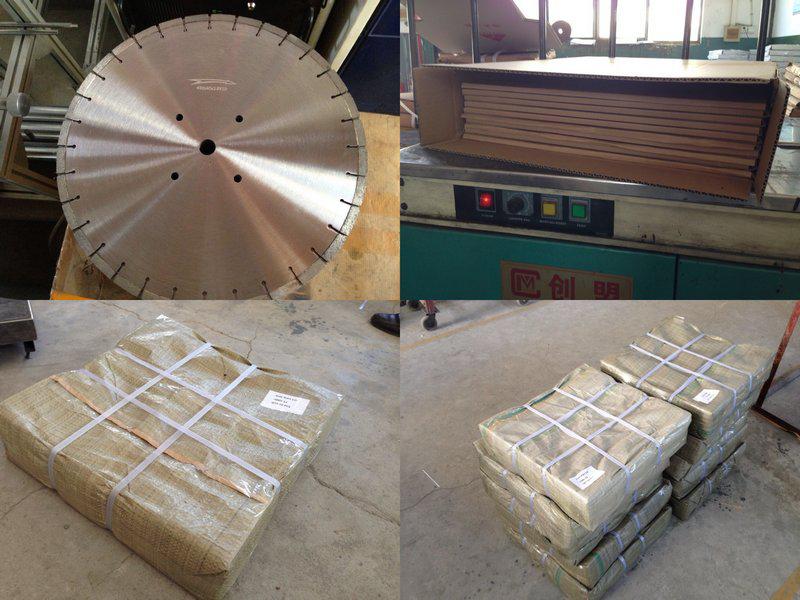 YinTian have specialized in manufacturing diamond tools for 17 years, hoping supply best diamond tools to every customers. If you are interested in our products or would like to be business partner with us, do not hesitate to contact our online customer service.
E-mail: yt@bestdiamondsawblade.com
Skype: ytdiamondtools
Tel: +8618818219332